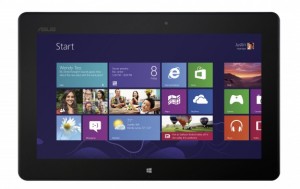 Microsoft's Windows RT based tablets, which is a lighter version of the Windows 8 operating system more compatible to run on tablets powered by ARM processors like the ones used in the iPad and several Android tablets have not been outselling competition, like Microsoft might have hoped for initially.
Microsoft intends to cut the price of Windows RT licenses and make tablets running the operating system even cheaper according to Bloomberg, sources they spoke to say that Microsoft is preparing to significantly lower the price companies like Dell, Lenovo and HP pay to use the Windows RT operating system in their PCs.
Tablet manufacturers running Windows have not taken a shine to Windows RT platform with most opting for Windows 8, this may change especially considering that Microsoft had few months ago made changes to the resolution requirements which would enable hardware manufacturers to put Windows 8 mobile OS on smaller 7-inch tablets and this make give them the 'second chance' to compete in a fierce market dominated by Apple's iPad.