Microsoft has quietly made a change to the resolution requirements for Windows 8 devices which is quite significant as it will enable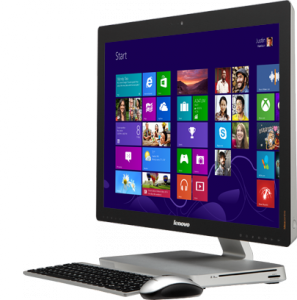 hardware manufacturers to put Windows 8 mobile OS on smaller 7-inch tablets, enabling Windows 8 to take on devices running Android and iOS.
Microsoft earlier required that all tablets running Windows 8 must have a minimum display resolution of 1366×768, the new requirements lowered the resolution down to 1024×768. The change was announced on Microsoft's Windows Certification Newsletter earlier in March.
ZDNet's Ed Bott reported, "The new guidelines relax the minimum resolution for Windows 8 devices to 1024 x 768 at a depth of 32 bits. That's a significant change from the current guidelines, which require a minimum resolution of 1366 x 768 for a device to be certified with the Windows 8 logo. From the announcement, it appears that the new guidelines are effective immediately, but it's likely that any new devices that use this form factor will ship along with the forthcoming Windows Blue update."
SlashGear's Craig Lloyd commented, "If a 7- or 8-inch Windows tablet does, indeed, step into the limelight, it'll be interesting to see if they catch on. Currently, Microsoft's Surface RT and Surface Pro tablets haven't been selling well, so if manufacturers get the price right with the smaller variants, they could squeeze their way in with the other Android and iOS offerings."