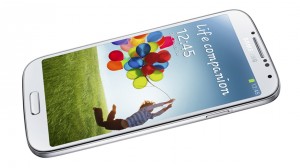 Released this year as an upgrade to the amazingly popular Samsung Galaxy S3, the Samsung Galaxy S4 is the slightly smarter twin brother.
The S3 and S4 (on the surface at least) are non-identical twins – they couldn't look more alike. There are slight differences, however. The S4 is slightly wider (0.8mm), slimmer (0.7mm), and lighter (3 grams); with a slightly larger screen (0.2 inches) – but certainly not at a noticeable level. The home-button has been resized a little, and the volume buttons have been moved further up the device, which is actually a design flaw, as they're now no longer reachable with the index finger of a right-handed user when holding the phone with one hand. Frankly, the design changes on the exterior are unnecessary, and result in most S3 cases being made redundant – which will be quite an annoyance for anyone upgrading.
Unfortunately, the S4 still features the rather cheap feeling plastic rear cover, as seen on the S3 and S2 before that. It's extremely slippery and is the cause of many accidental drops. If there was one major aspect of the Galaxy design that needs changing, it would be this. Of course, you can always buy a case for your phone, but that shouldn't be obligatory.
So on the surface, the S4 is the twin with the slightly lop-sided haircut, whose arms are a little too long to wear his brother's clothes. Underneath, however, that's where the S4 really comes into it's own.
The Galaxy S4 boasts a Snapdragon 600 quad-core 1.9GHz CPU, compared to the Galaxy S3's Exynos 4212 quad-core 1.4GHz CPU. That's a significant boost for sure, but the doubling of the RAM from 1gb to 2gb is what really provides that extra snap in performance – and snap it does. The S4 feels incredibly smooth and fast through most OS transitions. With the increased performance, the screen resolution has also been upgraded from 720p to full 1080p high-definition, bringing the pixel density up from 306 pixels per inch to a whopping 441 ppi. Compare that to the iPhone 5's 326 ppi, or the iPad's 264 ppi. There is some debate about whether the PenTile technology that Samsung uses is directly comparable to other manufacturers, but that's a matter for another article. If you'd like more information, have a look into sub-pixel rendering.
The rear camera has also seen an upgrade from 720p to 1080p for video recording, which makes a dramatic difference. Photographs are a lot sharper too, with a 13mp camera upgrade from the S3's rather measly 8mp.
Battery size is quickly becoming one of the most important elements to smartphone users, many of whom are all too aware how fast a battery can drain with moderate usage. So no doubt people will be happy to hear that the S4 carries a slightly higher capacity battery, at 2600mAh.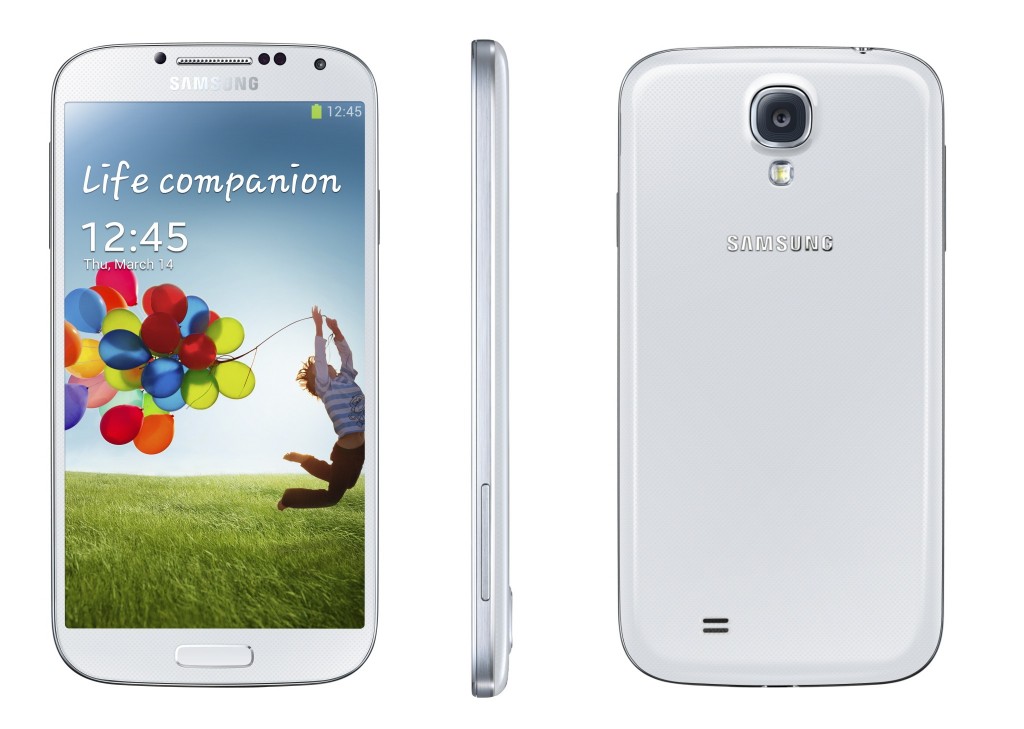 On the hardware side of things, this phone is really impressive. It will run any Android game you can throw at it with ease, and navigating around the phone really does feel a lot faster than any other Android device we've played with to date. Somehow Samsung have squeezed a few milliseconds off transitions, and it makes everything feel so smooth. It really is a pleasure to use.
Coming pre-installed with Android Jellybean (4.2) is great, but the big marketing point for the S4 is Samsung's upgraded TouchWiz suite, which features Air Gestures, Smart Scroll, WatchON, S Translator, S-Health Group Play, and their own custom camera app, to name a few. Now, it could be argued that the majority of this software is bloatware and most of them will be appearing on the S3 at some point, so they're not exactly exclusive so the S4. There are, of course, less-official options available for users who are fans of a pure Android experience, or even a more customised OS, but the majority of S4 buyers will most probably stick with the stock OS, so we took a look at some of the TouchWiz features to see if they actually improve the phone experience, and to some extent, we were pleasantly surprised.
Air Gestures and Smart Scroll are genuinely innovative features. There are plenty of occasions when you want to use your phone, without touching it. For example: you're baking a nice cake and reading the recipe from your phone, the last thing you want is to scroll down the screen with your sticky fingers. Having the phone respond to your fingers hovering over the screen, and your eyes moving to/from the display is quite ingenious, and it works really well. The problem is though, while reviewing this phone, we only ever used these features when testing them out – they're certainly not something that pops up in every day use. And for that reason, they aren't enough to make up for all of the extra bloatware that comes pre-installed on the S4, taking up valuable memory. Most of the apps are pretty decent, they're all really well built and designed, but none of them are vital and should therefore be optional installs. Samsung do include their own app store on the device, so perhaps they should feature these apps there, if not in the Google Play marketplace.
If you could take the specifications of the S4, inside the shell of a S3, with a default install of Android, this would be a near perfect phone. However, the majority of the design choices, both hardware and software, were slightly detrimental to the phone, which is a shame, but that still doesn't take away from the fact that the S4 is one of the most powerful smartphones on the market right now, with the only real competition currently being the HTC One. Flaws and all, we can't help but recommend this purchase for anyone who cares at all about the speed and power of their mobile phone.
Here's to hoping for an S5 with a grippy back and less bloatware installed by default.
The Samsung Galaxy S4 is available from phones4u in Black Mist, White Frost, and an exclusive Arctic Blue.