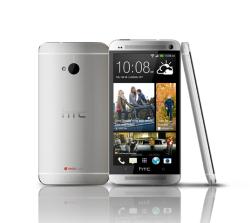 Let's be honest, it has been a while since HTC have had a killer phone. As Apple and Samsung soar to the top of the Smartphone market, HTC have been somewhat left behind. Well this year things change. With the release of the HTC One range, HTC showed the world that they're serious about making an impact and reclaiming their market-share.
We took a look at the HTC One, the flagship not only of the One range, but HTC's go-to phone of choice right now.
First impressions are impressive, the One has a unibody metal design unlike anything else we've ever seen before. It feels fantastic to the touch, smooth and luxurious. It's just weighty enough to feel expensive, while remaining light enough at 143 grams for single handed use, which is made possible due to the slimness not only of the depth (less than one centimetre), but the width of the phone measures at 6.8cm. Thumbing the entire 4.7 inch screen isn't as strenuous as it can be on other devices.
The screen itself is crisp-looking. Made of Gorilla Glass, the Super LCD3 display presents gorgeous visuals at full 1080p HD, at 469ppi. That's a lot of pixels per inch. The best thing about the screen though is the haptic feedback. Every key-press provides a tactile sensation, making typing feel more productive. You don't get that empty "tapping on a glass screen" feeling that you might experience with other phones.
Where the HTC One really comes into its own though, is an area often forgotten about by Smartphones, and that's the speakers – that 'Beats Audio' stamp isn't just for show. The sound quality on this phone is truly second to none, it provides stereo output that is a genuine pleasure to listen to,  and far from the tinny, flat sounds that we've come to expect from our phones.
The main (rear) camera is rocking 4 megapixels. That doesn't sound like a lot, with the Nokia Lumia 1020 boasting 41 MP, but as any camera aficionado will tell you, a good camera is about more than just megapixels, and after a certain point you're just wasting pixels. The One's camera takes photos with up to 2688 x 1520 pixels, which is an incredible resolution made all the better by the optical image stabilization and the speed of the camera app itself. Videos can also be recorded at 1080p 30fps or 720p 60 fps.
The reason the camera and everything else on the One run so smoothly, is down to the 1.7GHz quad-core processor and 2GB of RAM. Switching between apps is incredibly snappy. This is the fastest Smartphone available right now, and it shows. The power is put into all the right places, without any detriment to battery life. All Smartphones should be this powerful.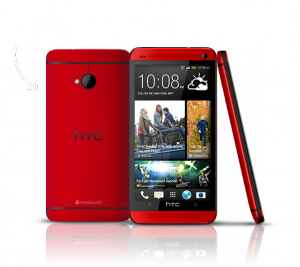 Probably the least attractive feature of HTC phones is the software, much like Samsung's Touchwiz it's mainly software features initially designed to improve the user experience, that ends up being unwanted bloatware to many consumers. Sense 5.0 is no different. Stock Android is perfectly fine for most, and while the custom HTC icons could be considered cute, they're quite pointless. The keyboard is inferior, but that problem can easily be solved by installing Google Keyboard from the Play Store. HTC BlinkFeed isn't so bad. It's easily the best part of Sense UI, featuring a series of widgets that replace one of your home screens with contextual updates from the news, your social media feeds, or your camera/gallery. It's a nice touch that we've only really seen on Windows Phone OS before, and HTC have brought it over to Android.
To top things off, there's the infra-red functionality, which for all intents and purposes turns your mobile phone into a remote control. You can use the built-in software to select the make/model of the devices you'd like to control and the phone will take care of the rest. You can set it to turn on the TV, switch to HDMI1, boot up Sky and turn up the volume as a default setup, for example. You can even bookmark select shows as your favourites, and your One will remind you when they're about to air.
While Sense UI is largely unnecessary, it doesn't let down what is otherwise a truly marvellous piece of tech. The only other phone that even comes close is the Samsung Galaxy S4. The HTC One is easily our phone of the year. It's a fantastic Smartphone that looks gorgeous, is great to the touch, and it performs on another level.
The HTC One is available for from £469.95 at phones4u.