Bingo can be great fun to play. Anyone can play it – all you have to do is mark off some numbers on a card. Yet despite its simplicity, it can still be very exciting and suspenseful. Wouldn't you just love to play bingo online? It would mean that you can pretty much play whenever you want, without having to head down to the bingo hall! If you're interested, here's how to play, how to be safe and a few little tips and tricks to make it extra fun.
Best Online Bingo Sites
If you want to play a bit of online bingo, then your best bet is to stick to the most well known and renowned sites. You can count on these to be trustworthy, easy to use and good fun too. You'll probably have heard of these before, but these are some of the biggest names from the world of internet bingo:
Foxy Bingo: Ever seen those bingo adverts with the talking fox in them? Well, he's the mascot of Foxy Bingo and they're a highly regarded bingo site.
Paddy Power: Paddy Power offer lots of games for online gambling and are a well known business. Bingo is one of the many games that they provide
Sky Bingo: You've heard of Sky, haven't you? There's a good chance you've got them on your TV. So you know you can trust them with your online bingo too.
Gala Bingo: If you had to pick words which might come before "bingo", "Gala" is probably quite high on your list, since they're such a well known business. Another website you can absolutely trust for your bingo fun.
How to Stay Safe
When playing any form of online gambling, you need to be careful. There are people who are keen to steal money from others and to take advantage of those who are less well versed in the ways of the internet. To make sure that nothing like this happens to you, follow these few tips to stay safe:
Stick to well known and highly regarded sites
Check for customer reviews of any websites you use, if other people have been happy with the service, then you should not be too worried
Make sure the terms are completely clear. Know exactly what you are spending and exactly how much you could make
Don't trust random emails which come through and only deal with things directly on official sites
Having access to online bingo at all times could be risky as it could encourage you to spend a lot more than you otherwise would while making you a potential target for scammers. But being safe and sensible (such as, by following the rules above) can keep bingo from ever having a negative impact on you. Useful guides can let you know the more technical side of how to play bingo.
Tips for Extra Enjoyment
To make sure that you're playing bingo like a pro, here are a few extra pieces of guidance for you to follow.
If you want to know how to play bingo without spending much money, keep your eyes peeled for introductory offers, which are often very generous
Check sites like BoomTown Bingo for special offers and discounts
Set yourself limits so that you know you will never lose a serious amount of money
Play with your friends – if one of you wins, you can all split the prize money. If nobody wins, you've still had a good time playing and chatting together
Follow all of the advice laid out in this article and you'll be playing online bingo with the best of them! It's a thrilling game to play and can sometimes give great pay offs. But, hey, if you're not into bingo, why not read the recent article about brain exercise games? Either way, what do you think of online bingo? Leave a comment, let us know.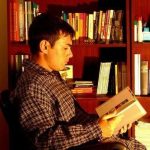 Jake Watkins is a freelance writer from the UK. He used to work for a Previously a blogger for a content marketing agency, meaning that he has been lucky enough to write for a variety of leading UK websites. He prides himself on providing practical advice and hopes that each of his articles will prove helpful in some way. In his spare time, Jake enjoys learning more about the internet and hiking in the hills. You can follow him on Twitter for contact him via his website.