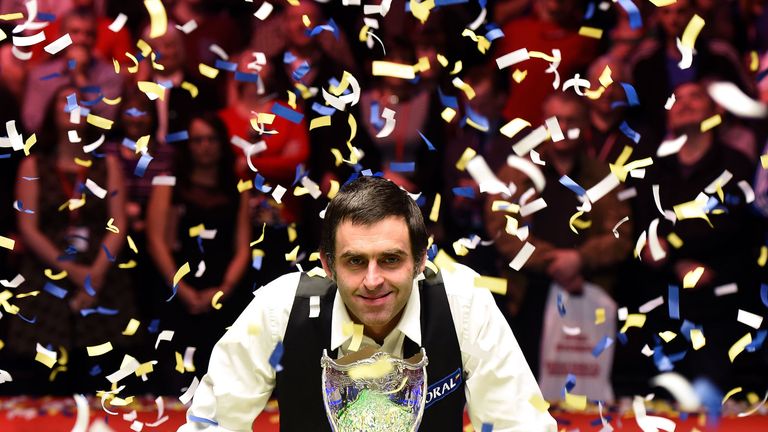 Make sure you never miss a single moment of live sporting action by downloading the clever Coral sports app.
Coral are offering sports fans the chance to keep constantly up-to-date with live sporting events, like the latest UK and Ireland horse racing and Premier League football, with the amazing app available for everybody to download for free.
Live horse racing streaming from all UK and Ireland races is available at the touch of a button, with thousands of sports from around the world accessible at your fingertips through a smartphone, assisting everyone's need for live sporting thrills.
This useful Coral app offers a seamless, secure and easy-to-navigate betting and gaming experience. It also provides access to all Coral Interactive football, sports, horse racing and other in-play market, with a free £20 bet even available after signing up.
The recent UK Snooker Championship, sponsored by Coral, swept through the Barbican in York this month. 'Rocket' Ronnie O'Sullivan again showed his true class by claiming a fifth UK title, with a victory over Judd Trump in a thrilling final.
App customers were able to follow the live action from an unmissable final via the app, and with plenty of sporting events coming up during the Christmas period and New Year, there has never been a better time to get involved.
Coral have made things easy to get up and running, and without the need to install any App Store crash-prone programs taking up disk space, so in a nutshell, the Coral Android app's design is clean and simple which makes sports streaming and betting more enjoyable than ever.
Constantly updated live odds are on hand, meaning customers can see exactly how their favourite teams, jockeys or horses are doing and what form they are in before and during the action.
When 2015 rolls round, sports fans will be treated to a host of big tournaments and excitement, with the Asian Cup and African Cup of Nations kicking off, the Australian Open serving up a new years treat and, of course, the captivating Cheltenham festival racing on to our screens again.
British and Irish horse racing has remained in the hearts of millions, maintaining it's equanimity over the years, with race events scheduled throughout the year providing incredible turnouts, breathtaking race finishes and unpredictably brilliant winning horses and jockeys.
Horse racing is the second largest spectator sport in the United Kingdom, and one of the longest established, with a history dating back many centuries. Cheltenham race day transcends the country, rivalling even England test cricket matches and England football internationals for viewers and punters. Showing a true passion for the fast-paced and adrenaline-filled sport. So it's important for those dedicated to keep close with the historic sport, and to stay in touch with everything that is happening, from race news to winning announcements. The Coral app is at the forefront of providing this service, with millions already benefiting from the instant updates.
As well as the racing, there is the cricket World Cup, FA Cup Final and the Golf Masters to look forward to later in the year, all of which is accessible on the Coral app.