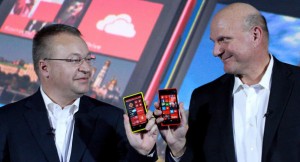 Microsoft on Tuesday had made public it's plan to buy Nokia's devices and services division which makes Nokia smartphones by paying about US $7 billion. $5 billion is for Nokia's devices business and around $2.2 billion for the rights to Nokia's patents.
Nokia is no longer among the top five makers of smartphones but remains the second-largest shipper of mobile phones in the world after Samsung, but that is largely because of lower-end feature phones, from which consumers are moving away.
The deal seems to be ideal for both the companies, Nokia would likely have gone out of business without it and Microsoft which is in an increasingly desperate position in mobile after its Surface devices failed to take off.