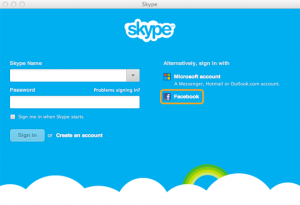 Microsoft's new operating system Windows 8.1 will have Skype bundled out of the box and will be available from the start screen according to blog posts by Microsoft.
'As the default communications experience in Windows 8.1, we will continue to focus on delivering the best communications experience for Windows users through Skype. We received valuable feedback since the launch of the Skype for Windows 8 app and you can bet we will continue to listen after the release of Skype in Windows 8.1.With Skype in Windows 8.1 it will be easier than ever to connect and do more with the special people in your life, in any moment.' announced a Skype blog post.
"Skype, Right from the Start. We believe that connecting and sharing should be a seamless part of every Windows experience. Over 300 million people today use Skype for the most personal connections in their lives, sharing those everyday moments big and small across messaging, audio and video calling. With Windows 8.1, Skype is included right from (the) Start, making your new Windows device the best way to stay close and connected." added a post on Windows blog.