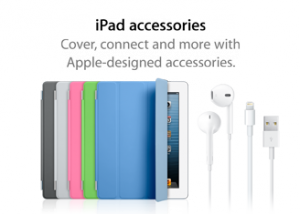 Apple will launch a Retina iPad mini and a slimmer iPad by the end of 2013 according to Bloomberg who quotes sources familiar with the Cupertino company's plans.
Apple is expected to debut a redesigned 9.7-inch iPad next quarter along with the anticipated iPad mini with Retina display. Other reports have also supported the theory that the next generation iPad mini will get the retina display to take on the improved screen of competing devices such as Google's new Nexus 7 tablet.
A new iPad will be warmly welcomed by it's fans as the fourth-generation variant arrived nearly a year ago without any major changes to the exterior design.
Bloomberg has also corroborated AllThingsD's report that Apple will hold an iPhone-focused media event on September 10th.