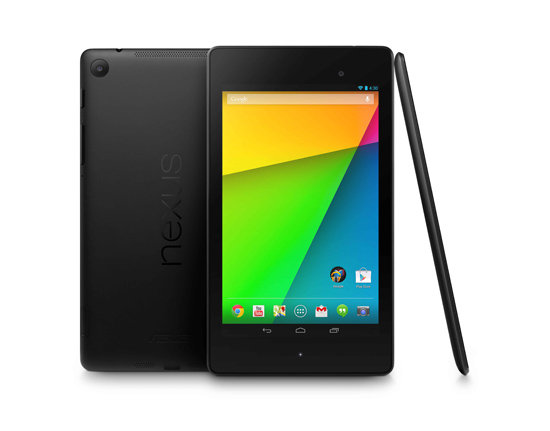 Google on Wednesday announced the next in line Nexus 7 tablet to the media in a breakfast event with Sundar Pichai, president of Android and Chrome at Google, the new 7-inch  weighs 290 grams, the tablet is lighter and thinner than its previous generation and comes with a  1080p resolution.
It runs the newer 4.3 version of Androd Jelly Bean, specs include a high resolution 7-inch screen with a 1200×1980 resolution, NFC, a 1.5GHz Qualcomm Snapdragon 600 quad-core processor and 2GB of RAM.
The new Nexus 7  will launch on 30 July in the US and various other markets, including the UK, in the coming weeks. Currys and PC World wil launch the device on 13 September, both websites have identical pre-order prices for the 16GB and 32GB tablets also, they are priced at £199 and £239 respectively.