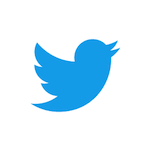 Twitter has acquired Spindle, a social media centered start-up a local discovery startup which works on location and check-ins to find local places of interest near a user, Twitter has not surprisingly, shut down spindle, and plans to have the Spindle team work on Twitter's local discovery service.
"We've spent the past two and a half years building a product that helps you answer the question: "What's happening nearby right now.? " Every time we've experimented and looked beyond local discovery, we've been amazed by the breadth and quality of content shared on Twitter."Spindle said in a company blog post. " By joining forces with Twitter, we can do so much more to help you find interesting, timely, and useful information about what's happening around you."
Spindle's app used to rely on social data from Twitter and Facebook to discover events, happenings and locations around a user.