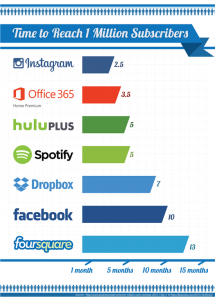 Microsoft on Tuesday announced that Office 365 Home Premium subscribers have surpassed 1 million in about 100 days.  and calls the new Office the best selling version of the Office suite in its history.
"And if that wasn't enough, in just over 100 days, you've made Office 365 Home Premium a hit with more than 1 million subscribers, putting it on pace with some of the most popular services around.However, the numbers are only part of the story. At its core, Office exists to help people get things done, and people tell us they are choosing the service because it delivers full Office, it keeps them always up-to-date and it's a fantastic value." said John Case, corporate vice president of marketing for the Microsoft Office Division.
The Office 365 Home Premium version comes with Word, Excel, PowerPoint, OneNote, Outlook and other Office apps for up to five machines, plus an extra 20 GB of SkyDrive Storage, and 60 minutes of Skype world minutes per month.