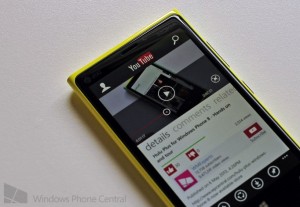 Google is unhappy with the version 3.0 official YouTube app for Windows Phone which was released last week.  Google reportedly sent Microsoft a cease and desist letter today, which The Verge has reported, the lack of ads on the YouTube app for Windows Phone seems to be the primary complaint.
Google has asked Microsoft to "immediately withdraw this application from the Windows Phone Store and disable existing downloads of the application by Wednesday, May 22, 2013." Terms between these companies have been frosty in the recent past,  Microsoft has ran various 'Scroogled' marketing campaigns and, more recently, videos that mocked Google Docs.
Microsoft reportedly has blamed Google in response by saying that the Redmont giant is not opposed to including ads in YouTube for Windows Phone app, according to The Verge, but that Google does not provide the needed API.