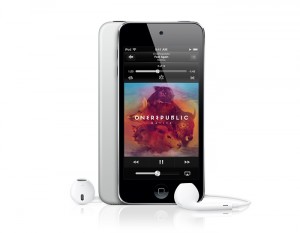 Apple iPod was until recently sold in 32GB and 64GB  variants,on Thursday without fanfare Apple has released a new version of the iPod Touch, the iPod Touch 16GB, it's priced at £199, it's a bit less expensive than the fifth-generation 32GB iPod Touch at £249 and 64GB iPod Touch at £329. Apple has stopped selling the 3.5-inch fourth generation 16GB iPod Touch.
The new 16GB iPod touch carries a 4-inch Retina display and dual-core A5 chip, however, it has no rear facing camera on the model and comes only with a front facing FaceTime HD camera, with its 1.2MP photo and 720p video capabilities.
Apple has now sold 100 million of the touch screen iPods since they debuted in 2007, according to blogger Jim Dalrymple at The Loop.