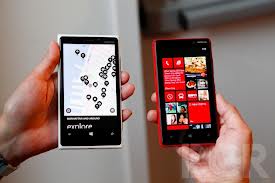 Nokia's preference and love for Microsoft's Mobile OSes is evident with most of its flagship phones running on the OS,  it's not surprising when the Finland based company hinted that Windows 8 running tablets might be announced in the future according to Nokia chief executive Stephen Elop.
Speaking to reporters in Sydney, Mr Elop said the company was not yet announcing anything, and had not yet made any formal decisions, but his comments suggested Nokia would look to add to its Lumia smartphone line with a tablet device.
"It is the case that in the months and years ahead, you will see us broaden out the portfolio, which means pushing to lower and lower price points, in some cases smaller form factors and so forth," Mr Elop said.
"We haven't announced tablets at this point, but it is something we are clearly looking at very closely. We are studying very closely the market right now as Microsoft has introduced the Surface tablet, so we are trying to learn from that and understand what the right way to participate would be and at what point in time."