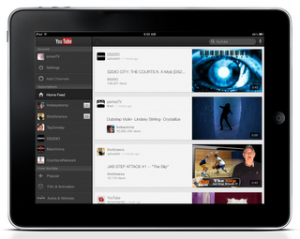 YouTube plans to launch paid subscriptions If the rumours are true, according to a report in AdAge, the Google owned website is asking media companies with large YouTube followings— like Machinima, Maker Studios and Fullscreen — to submit ideas for paid channels that would cost "somewhere between $1 and $5 a month."
YouTube could expand this to pay-per-view for live events, such as concerts or conferences and to à la carte payments for stuff such as self-help or instructional videos.
YouTube's paid offerings might help the site compete against streaming services like Netflix, Hulu Plus and Amazon Instant Video, all of which are developing their own original content. But the subscriptions would also give content creators with large audiences a chance to pull in revenue beyond ads.
"We have long maintained that different content requires different types of payment models," a Google spokesman said, in a statement. 'The important thing is that, regardless of the model, our creators succeed on the platform. There are a lot of our content creators that think they would benefit from subscriptions, so we're looking at that."