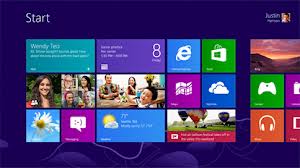 Microsoft has sold 60 million Windows 8 licenses and upgrades for its new Windows 8 operating system in the 10 weeks since its launch according to Tammi Reller, chief financial and chief marketing officer of Windows, who announced the milestone at the Consumer Electronics Show in Las Vegas, Nevada.
Here's what the Windows blog team had to say about it:
At the 11th Annual J.P. Morgan Tech Forum at CES 2013 today, Windows Chief Marketing Officer and Chief Financial Officer Tami Reller announced that Windows 8 has sold 60 million licenses to date. This represents the cumulative sales of Windows 8 including both upgrades and sales to OEMs for new devices. This is a similar sales trajectory that we saw with Windows 7.

We have seen a significant increase in the number of Windows 8 certified systems since general availability at the end of October. There are now more than 1,700 certified systems for Windows 8 and Windows RT.