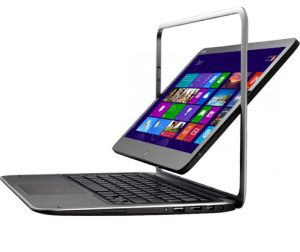 Initial reports for Windows 8 sales numbers are modest to put it politely. According to MS aficionado Paul Thurrott and one of his "most trusted sources," uptake of the new OS isn't hitting Redmond's targets, with the blame being put on OEMs and their "inability to deliver" more inspiring hardware with better availability.
"The net effect of all this stuff, I think, contributes to a wait-and-see approach with Windows 8," he said. "And that is exactly the opposite of what Microsoft and even the broader industry should want at this time."
Disappointment with its OEM partners is said to have further reaffirmed Microsoft's strategy with the new Surface tablet, which is the first computer designed and manufactured by the Redmont giant.
A senior executive at U.S.  retailer NewEgg described the Windows 8 launch so far as not the "explosion" that the company originally planned for, but as slow and steadily improving.