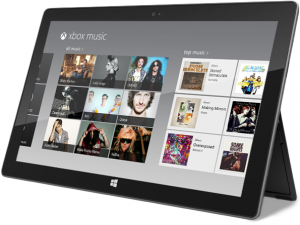 Microsoft is launching Xbox Music, a new music service for the Xbox 360, Windows 8, and Windows Phone,  Xbox 360 consoles will be the first to get the service starting tomorrow, it will be rolled out to  Windows 8 and Windows RT computers starting on 26 October, the same day it launches its Windows 8 operating system.
Xbox Music will provide free ad supported streaming  on Windows 8 and Windows RT devices, while Xbox and Windows Phone users can purchase an Xbox Music Pass for US $9.99.
"The launch of Xbox Music is a milestone in simplifying digital music on every type of device and on a global scale," Don Mattrick, president of the Interactive Entertainment Business at Microsoft, said in a statement. "We're breaking down the walls that fracture your music experiences today to ensure that music is better and integrated across the screens that you care about most — your tablet, PC, phone and TV."
It will have a impressive 30 million song and video catalog and will hope to give Apple's iTunes and other services such as Spotify a run for its money, other features include Smart DJ, Cloud Storage and social music.