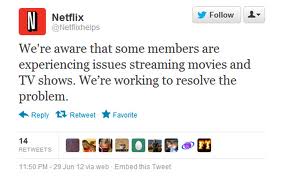 Apparently, even virtual Clouds burst – an issue with Amazon's Elastic Block Store  service, an important component of Amazon's extremely popular Elastic Compute Cloud  network caused partial outages of several popular sites on Monday evening. among the sites knocked partially or totally offline were Netflix, Reddit, Heroku, Flipboard, Imgur among others.
The outages began around  11 am EST on Monday, in a few hours many of the problems had been fixed, but Amazon was still reporting issues with its Elastic Compute Cloud.  Business Insider reports that GitHub, Heroku, GameFAQs, Turntable, Coursera, Branch, Foursquare and MongoLab have also been affected by the crash.
Unfortunately, this is not the first time Amazon's distributed cloud has run into Internet-crippling issues. There was a much more serious EC2 outage in April 2011, which again stemmed from  Elastic Block Store related issues.