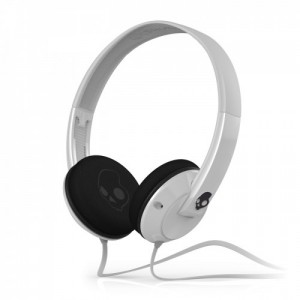 We've been taking a look at the latest Smartphone-friendly headphones from Skullcandy, known as the Uprock range.
As with most Skullcandy headphones, the Uprocks are available in a selection of colour combinations – design is something these guys do extremely well. The uprock is slim and lightweight, making it very comfortable for long-play.
Although Skullcandy has become a brand synonymous with great headphone design, their headphones are not always known to be long-lasting. We're pleased to say the Uprock range is surprisingly rugged. This is one sturdy pair of headphones.
Of course the largest benefit is that these headphones double as a hands-free kit for your smartphone – with an inbuilt microphone you won't need to take your phone out of your pocket to answer a call, whilst listening to your mp3 collection.
The audio quality is of course top-notch, the specifications are blow, for the audiophiles among us:
Technical Specs
32 ohms
106 dB (1mW/500Hz)
less than 0.1% (1mW/500Hz)
approx. 120 g
TPE
 Supreme Sound delivers Attacking Bass, Natural Vocals and Precision Highs. Contoured torsion design for a better fit
At £24.99, we can't find any reason not to buy these headphones. You can pick them up right now, or whenever you're next smartphone shopping, in-store or online at Phones 4u.