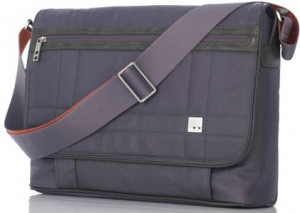 It's not very often we take time out from reviewing the latest and greatest in tech, to take a look at some of the accessories that accompany them – but every now and then we come across an accessory so great we have to share.
The new Saxby bag by Knomo is one such case. This is essentially a messenger bag, that whilst slim, seems to have a pocket for all of your gadgets. In fact, Knomo are coining it 'The Perfect Gadget Bag'. There's a padded compartment for a 15″ laptop, a side-loading compartment for a tablet, front pockets for media and a smartphone. Everything just fits so nicely, without making the bag seem bulky.
Of course, the great thing about the Saxby is that it doesnt look like a regular laptop bag. It's a man-bag really. Stylish, sleek, and it still does the job intended.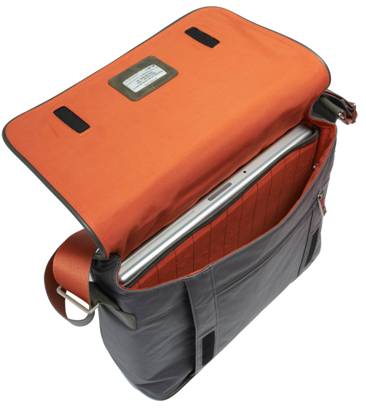 Security is an issue these days, and Knomo take that extra step to help you recover any lost bags. Stitched inside the main flap is a unique identity number along with a telephone number – once registered on Knomo's site, your bag is tagged to you. Meaning if someone happens to find your bag, calls the telephone number and quotes the unique ID, you'll be reunited with your bag. Whether your belongs will still be inside it is another issue altogether. This is one step further than most accessories providers take, but without an internal GPS system, nothing is truly traceable.
The Saxby laptop bag – Durable and trendy; a practical bag for the gadget addict! The Saxby messenger accommodates up to a 15" laptop within a designated protected compartment, and leaves plenty more room for your other daily tech essentials.
Pros:
Stylish
Comfortable
Fits plenty of gadgets
Cons:
Available from Harrods, Selfridges, Harvey Nichols and of course Apple Stores for ~£150.