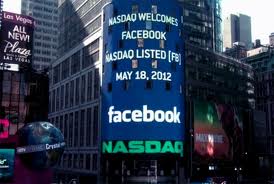 Requests from privacy regulators across the EU led Facebook to indefinitely axe its facial recognition feature for all European users.
Ireland's Data Protection Commissioner (DPC) on Friday published its assessment  which suggested that Facebook had "fully implemented" most of the DPC's recommendations, DPC had been forced into the issue following complaints by a group of Austrian law students calling themselves 'Europe v Facebook', and had told Facebook that it had to be more upfront about giving users privacy choices.
"I am particularly encouraged in relation to the approach it has decided to adopt on the tag suggest/facial recognition feature by in fact agreeing to go beyond our initial recommendations, in light of developments since then, in order to achieve best practice," DPC Billy Hawkes said in a statement. "This feature has already been turned off for new users in the EU and templates for existing users will be deleted by 15 October, pending agreement with my Office on the most appropriate means of collecting user consent."
Mashable reported a Facebook spokesperson as saying"As our regulator in Europe, the Irish Office of the Data Protection Commissioner is constantly working with us to ensure that we keep improving on the high standards of control that we have built into our existing tools.
This audit is part of an ongoing process of oversight, and we are pleased that, as the Data Protection Commissioner said, the latest announcement is confirmation that we are not only compliant with European data protection law but we have gone beyond some of their initial recommendations and are fully committed to best practice in data protection compliance."