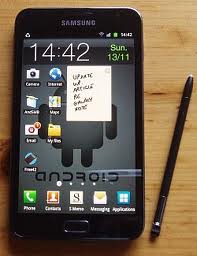 Samsung's next iteration Galaxy Note smartphone is expected at this week's IFA show in Berlin, but supposed details about the tablet have already surfaced online.
Galaxy Note 2 will reportedly offer a 5.5-inch, 1,280×720-pixel, super amoled display, according to a Korean newspaper.
Rumors are also circulating about the Galaxy S3 Mini state that it will be come with a five-megapixel camera and a dual-core processor.