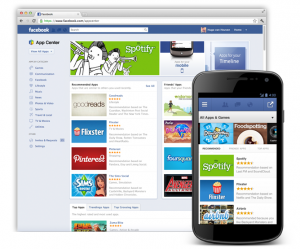 After Twitter introduced iOS integration last month, how could Facebook not get on the bandwagon, earlier today Facebook launched OS-level integration on the iPod touch, iPad and iPhone. A new iOS Dev Center was also revealed, so that developers have easy access the tools and resources  to build varied social apps for iOS.
The key features of the new code are superior user session management, ready-to-use native UI views, bolstered Facebook API support .
"The new features make the SDK a natural extension of Apple's iOS environment and make your development cycle more efficient by eliminating the need to develop and manage common tasks. This SDK update is fully backwards compatible with our previous SDK release." wrote Jason Clark on Facebook's Developer Blog.