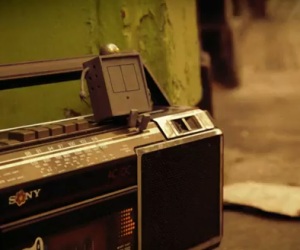 To celebrate Xperia Unleashed, we've teamed up with Sony to give Sporkings readers the exclusive chance to win an Xperia U!
Thousands of Xperia Bots have escaped to London and Manchester, and snapping a picture of one could net you a prize. It's that simple! You just have to find one of the cheeky chaps and take a photo! But if you can't find one, we've also the chance to win one right here.
Don't forget to follow Sporkings on Twitter while you're here, you can find us @Sporkings, or on Facebook here.
More information on the Xperia Unleashed Competition can be found in the video below.
All you have to do is answer this simple question:
Which cities have the Xperiabots been spotted?
London and Manchester
London and Birmingham
Manchester and Newcastle
For more chances to win amazing Sony prizes, visit the Xperia Unleashed Twitter and Facebook page for more clues on the whereabouts of the pesky Xperiabots so you can try to capture them and win amazing Sony prizes!
The competition is open from Monday 23rd July, at 9am until Tuesday 31st July at 5pm. The competition is only open to UK residents and the decision of LDN.CM management is final, the winner will be picked at random. Full terms and conditions can be found here.