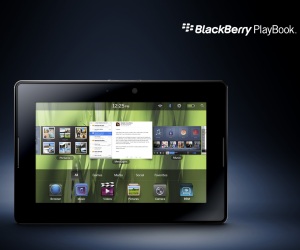 Product: Blackberry Playbook 2.0
Price: Starts at £169.99
The tablet market is a funny one in many ways. The undisputed king is Apple, with the luxurious (and expensive) iPad and they aren't going anywhere. But everyone wants a piece of that pie, and now Blackberry have their newest Playbook model – 2.0 – that is offered at a cheaper price and thus presents a lower barrier to entry. But is the tablet actually any good? We put it through its paces to find out.
In terms of hardware, this latest release doesn't actually differ from the original playbook, so it retains the small, sleek look. The buttons are slightly awkward, with a tiny power button on top of the device used to power-off or put the playbook into sleep mode. Volume buttons are just next to the power button and feel just about right.
The 7 inch screen is very clear and pretty, with the touch screen responsive and smooth to operate. The framework around the screen is also touch based, and depending on where you swipe in from, it'll bring up the keyboard, or allow you to switch between apps; multi-tasking is supported in a big, big way.
So first impressions are definitely positive, despite a serious feeling of weightiness, the device feels well made and doesn't look out of place amongst all the other tech we have laying around these days.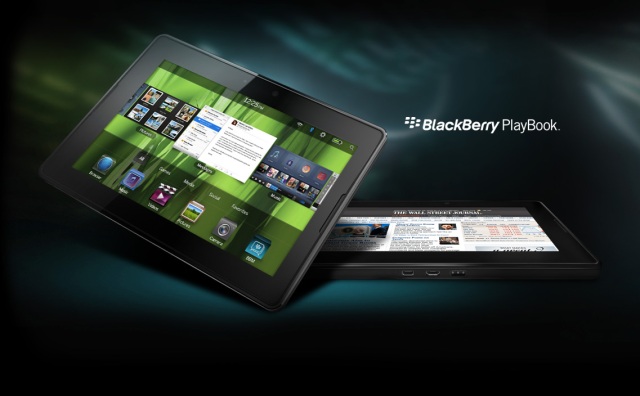 However, it's when you start using the Playbook as your day-to-day device, it shows off both its biggest positives and its biggest negatives.
First and foremost, it is a powerful machine. It will happily keep playing a video – with 1080p support, no less – at full speed with audio pronounced perfectly from the tiny speakers whilst you bring up the menus and switch to another app, you can then continue watching when you switch back. Brilliantly, the Playbook appears to support most media you could throw at it without complaint, a nice touch when compared to the closed systems of other Operating Systems. Simply connect the Blackberry to a PC and you can drag and drop to your heart's content.
Multi-tasking is a dream and you can switch between different apps simply and quickly, so it's a massive shame that the apps just aren't up to much at all. You see, the Playbook suffers from exactly the same problem as the Windows Phone 7 platform does, the support simply isn't there, and when it is, it is too expensive.
Take a staple of every Apple fan's diet, Angry Birds. Would you be prepared to pay £5 to play that on your Playbook? I thought not. Worse still, while some of the apps that most people will use are stellar (Facebook is a great example of an app done right on the Playbook), some are simply buttons you'll push which will open a web browser, like Twitter, and I couldn't find a Google+ app at all, which may be more telling for the social media platform that the device I was using.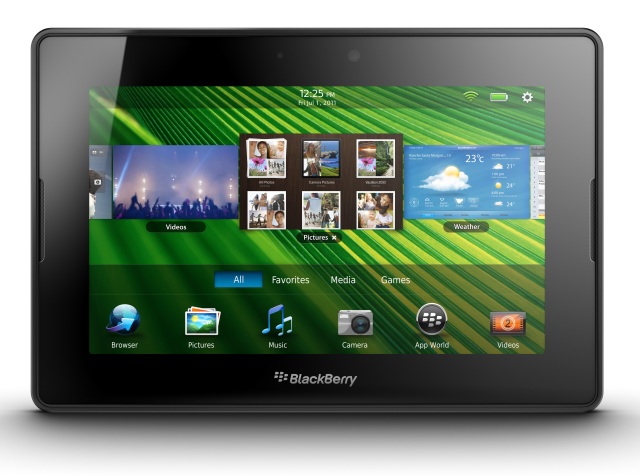 The integration attempts are admirable though, with the option to have all social and business networking linked up to a home area so you can do all your business there, but again, it just doesn't feel quite right. Despite my best efforts, using the Playbook as an email client just didn't work very well, feeling fiddly and unresponsive.
It's not all bad though, as the camera functionality is decent, allowing the user to record HD videos that look super sharp and then either play back using the stereo speakers, copy to PC via the USB connection, or show off via the TV out options the Playbook includes.
VERDICT: It feels like there's real potential with the Blackberry Playbook OS, but it just doesn't quite live up to the possibilities it alludes to. A superb battery, gorgeous screen and excellent media support saves the Playbook from mediocrity, but it needs better support from third parties, and still needs a better e-mail client.