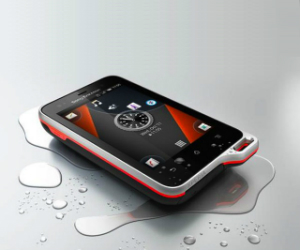 When it comes to picking a phone that we are going to use it's normally anything but an easy decision, we've got to think about what we're going to use it for, how often it's going to need charging and that's before you even start thinking about how often you're going to actually use it as a phone. If you're the kind of person who does a lot of exercising, be it jogging, cycling or even something as simple as walking, then there's only one phone that you really to be spending your time looking at: The Sony Ericsson Xperia Active; or at least that's what Sony Ericsson themselves would have you believe. Is the phone actually any good though?
The first thing that you're going to notice when you get the phone out of its box is that it is absolutely tiny. REALLY tiny. This isn't a phone that you're going to want to be getting if you intend spending any time at all playing the vast amount of Android games that are available from the Android Marketplace. It is possible, I've even played a couple of games on the device myself, but it's not an easy thing to do. If you're like me and have got fingers which have a "full figure" then you're going to spend more time frustrated at the fact that you've pressed the wrong button again, than you will actually playing the game that you're attempting to.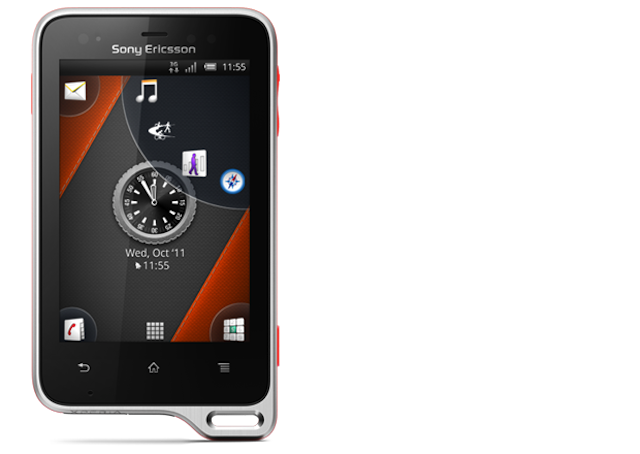 The Sony Ericsson Xperia Active comes pre-installed with Android 2.3, which is a fine version of the Android operating system and seemed quite stable on the device, I never had a problem with the system locking up in any way, even when I was putting it under stress by running multiple applications at once, even some games. That being said the battery life was a little strange. On about 90% of the days that I was using the phone as my main device the battery life seemed to be extremely good, lasting the entire day without going much underneath half way. On the other 10% of the days however, the phone seemed to die quite quickly without me doing anything different than on the days when the battery lasted.
SPECIFICATIONS:
110.8 grams
92.0 x 55.0 x 16.5 mm
Talk time (up to): 5 hours 31 minutes
Standby time (up to): 351 hours
Music listening time: 25 hours
Available in Black White band with black back cover – white extra cover in the kit
3 inch scratch-resistant TFT touchscreen with wet finger tracking
16 million colours, 320 x 480 pixels
Google Android 2.3 (Gingerbread)
1 GHz Snapdragon processor
5 megapixel camera with auto focus
8x digital zoom, LED flash, aperture f/2.6
When it all comes down to it though the Xperia Active is meant to be used by people that are leading an active lifestyle and for those people the phone comes pre-loaded with a couple of applications that can be used to maintain that life. The first is WalkMate which is an extremely simple pedometer, there's nothing special about this app and all it really does is give you a target to reach with your daily walking. There's no social aspect to this first application and once you've gotten back home on any particular day, you just turn the app off and then wait for the next day to start it back up again.
iMapMyFitness+ is a little bit more social, requiring you to set up an account before you can do anything. Once you've got things sets up though there are a couple of social features that may keep people coming back for more but there's still nothing special about it. I doubt that people will use these applications that come on the device though, not when you've got a device that is connected to the Android Marketplace, with so many applications to choose from. I would even go so far as to tell people not to use the pre-installed applications, just ignore that they exist at all, or even delete them. Go to the Android Marketplace and search for your own application, something that fits exactly into the way you want to use it. That's the joy of the connected mobile world. Embrace it.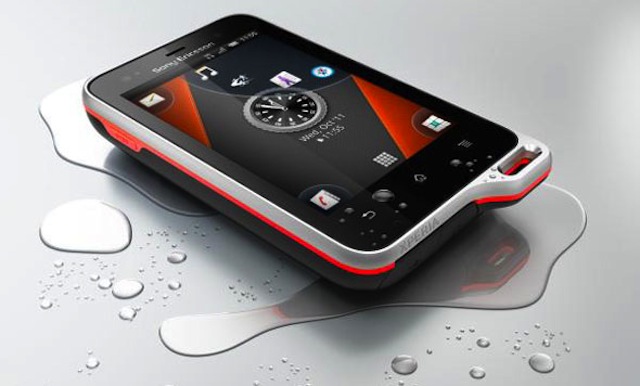 VERDICT: Is the Sony Ericsson Xperia Active a phone that people should be looking at? Yes, if you're a person who leads an active lifestyle and will use the phone as an exercise aid, using it for music as well as the plethora of exercising apps that are all over the Android Marketplace. The phone comes with almost everything you'll need to be able to take the phone out with you while you exercise straight out of the box, as well as being splash proof (notice that I did not say waterproof).
If you're looking for an Android phone that you can use as a normal phone, playing games, browsing the Internet and posting on Facebook then this isn't going to be the phone for you. The screen is much too small to do anything precise on it and most people will get frustrated with the phone if they try and play games on it with any kind of regularity. It's a good phone, small, light weight with a good battery life (most of the time) and a pretty responsive processor; it's just aimed at a specific demographic.