Ted Baker Amazon Kindle 4 Case
Nothing says class quite like Ted Baker, when it comes to mobile accessories and this sleek yet discrete Kindle 4 case is no different. Bringing a unique sense of elegance to your Kindle 4, the Ted Baker case is smooth, soft to the touch and padded enough to protect against the occasional accidental drop.
Available in a range of colours, we can't recommend this case enough, for anyone looking for something a little different to the standard Amazon case.
The official blurb: A fresh Amazon Kindle 4 case from Ted Baker and Proporta. The Ted Baker Case gives your Kindle superior protection, and the upper hand in the fashion stakes. Brains as well as brawn, trust Ted (and Proporta) to keep your Amazon Kindle 4 safe from any knocks and bumps caused by everyday use. Available different styles
Key Features
The case is custom made for the Amazon Kindle 4
Easy access to all ports and controls
Dimensions = H x W x D : 195 x 125 x 18 mm
Handcrafted from the finest quality faux leather
Available in white, black and pink
The Ted Baker Amazon Kindle 4 Case is available for £44.95 from ProPorta (with free shipping)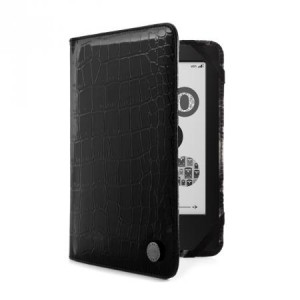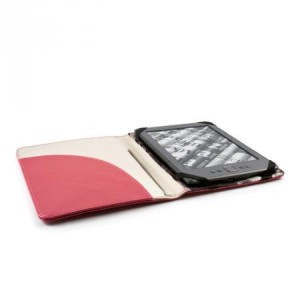 BeachBuoy Waterproof Amazon Kindle 4 Cover
Reading your book in the bath was once a relaxing pass-time. Now in the digital era, it can become a worrysome or potentially dangerous experience. That is, before the BeachBuoy Waterproof Cover was available.
Simply slip your Kindle into the waterproof cover, double-seal and fold, and you're good to go. This will protect your tech for up to 5 meters, meaning if you do accidentally drop your Kindle in the bath while reading the latest Dan Brown novel, it won't matter one bit.
The official blurb: The Proporta Beachbuoy is a 100% Waterproof Case for the Amazon Kindle Touch / Kindle 4, but it will also fit other devices up to 19.2 x 12.2 x 1.3cm (H x W x D). It is waterproof up to 5 metres (16ft) and conforms to the British Standards Institute IP57 and IP58 levels. The case is easy to seal and has a transparent front and back, which allows full operation of your Amazon Kindle Touch / Kindle 4. Ideal for travel and holidays, includes neck strap.
Key Features
Waterproof case for Amazon Kindle Touch / Kindle 4
100% Water tight up to 5 metres (16ft)
Neck strap and clear transparent front and back.
Meets BSI IP57 and IP58 water immersion quality assurance levels
Allows full operation of your Amazon Kindle Touch / Kindle 4
The BeachBuoy Waterproof Kindle 4 Cover is available for £19.95 from ProPorta (with free shipping)