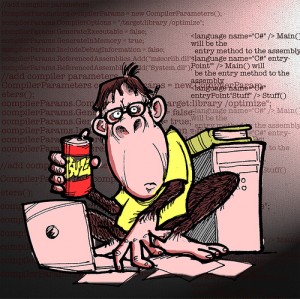 UK may be the biggest producer of computer games in Europe but a recent survey shows that nearly 30% UK game developers believe that their salary is not even enough to cover their living costs.
This recent survey was done by 'Develop' and it narrates a rather sorry tale of game developers in the UK. A Junior QA tester gets £15,000 per year. What's even more shocking is that a lead developer gets a modest £37,500 per year. Though the survey indicates that the gaming industry is now reviving from the recession of 2009 and there are bound to be more job openings in 2010 as compared to last year, there seems to be no respite for game developers as far as compensation of working hours are concerned.
The worst part is that there is no support from the Government either. The proposal to provide tax relief for UK game developers has already been rejected last year. It is disappointing that despite accounting for nearly £1 billion pound yearly GDP and offering 28,000 jobs – UK Game Developers are not only overworked but grossly underpaid. What a pity!
Related articles