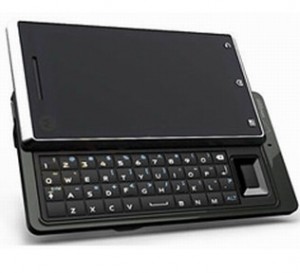 If you have heard the buzz, Motorola is rumored to work on an unannounced smartphone. This interesting device should come out somewhere between late October and early December. Specs include a very potent OMAP3430 processor, which is, I might add, very powerful! Other features are a 5 megapixel camera (a very good choice), a slideout QWERTY keyboard , and, of course, the stylish touchscreen. The new smartphone will run Android 2.0. Well, at least that's what rumors say! The name: Droid!
Verizon Wireless is supporting the Droid and has launched an advertising campaign against its main competitor, the Apple iPhone. And I must add, Verizon is crushing the iPhone by showing all of its weaknesses in its campaign. What do you think about "iDon't run simultaneous apps"? Clever ad, indeed!
People that have tried out the mysterious smartphone were amazed by its capabilities. And yes, they do agree that it is a very powerful competitor of Apple's iPhone. Although I can't say that this new phone will kill the iPhone, I can say that it will take a large share of the smartphone market. For now, let's just wait for it to come out.