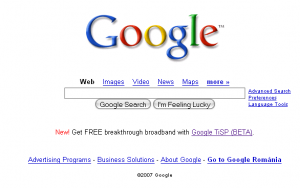 Google and Verizon Wireless stated that their recent Android partnership will start showing some results in a few weeks. It also looks like the wireless carrier's cellphones will run Google Voice. This really differentiates then from the iPhone. And these aren't just words. According to Lowell McAdam, Verizon Wireless's chief executive, the first two phones running Android will be ready this year. Of course, Google Voice is included in the package.
"You either have an open device or not, and this will be open. In Verizon, somehow, the leadership has decided to embrace a very different philosophy, which works very, very well with the Internet." – Lowell. McAdam said. Discussions regarding the partnership began 18 months ago, so the two companies had plenty of time to put things in good order. There are also a lot of things that were not disclosed to the press and that will slowly begin to surface.
Asked about how will Google benefit from this partnership, a Google engineer explained that since people see mobile phones as a more personal experience, their sales would grow. Anyway, this partnership is welcome among Android and Google Voice enthusiasts. The new cell phones will be a great treat for them and, maybe, for all of us! Who knows what the future reserves us?