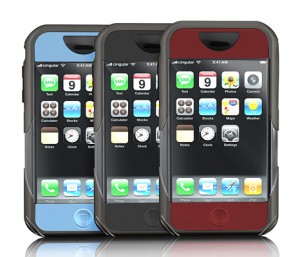 If you recall one of our latest news, Apple's iPhone has its share of problems. One very big problem is a security hole that can be used by hackers to send spam, malware, and other malicious packages to and from your iPhone. Fear no more, the fix is here!
This security problem can now be fixed by applying the iPhone OS 3.0.1 update released Friday. However, it is available only through the latest version of Apple's iTunes. We recommend you to install the update as soon as possible and avoid any data loss or risk any attacks.
Although the issue was around from the beginnings of Apple iPhone, it was discovered earlier this month. Apple was notified but did nothing until the possibility of an attack was demonstrated in great detail at a security conference. It looks like, among other things, the iPhone's microphone could be turned on, allowing the attacker to hear conversations.
"A memory corruption issue exists in the decoding of SMS messages. Receiving a maliciously crafted SMS message may lead to an unexpected service interruption or arbitrary code execution. This update addresses the issue through improved error handling. Credit to Charlie Miller of Independent Security Evaluators and Collin Mulliner of Fraunhofer SIT for reporting this issue." – Apple
A similar problem was also affecting Android, although it did not allow an attacker to take control of the smartphone. The guys at Google took care of this as soon as it was discovered, not like Apple. "I can confirm that the SMS bug affecting Android has been fixed," – Google spokesperson Jay Nancarrow. For the moment, install the patch and forget about security issues…until another one appears.