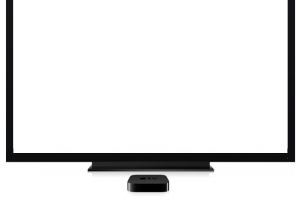 Apple announced during the WWDC 2013 that it's new streaming service  iTunes Radio would be coming to Apple TV, as part of the 5.4 beta to developers, Apple TV users can now stream music from the built in app with the same features which will be seen on iPhones running the iOS 7 beta.
Apple TV users can create custom stations based on artists, genres, or song titles, the menus are just like other Apple TV apps such as the standard Music player. Users could purchase songs on  iTunes and listen to music in the background.
Apple may release the Apple TV 5.4 software to users when iOS 7 ships later this year.