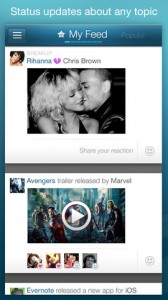 Wavii, the Seattle based startup which allows users find personalized feeds of the news, has been purchased by Google. TechCrunch is reporting that Google purchased Wavii for more than $30 million. Neither Google nor Wavii has confirmed or denied the news.
"Wavii is kind of like having your own team of people whose only job is to work 24-7 to find the most relevant news, photos and videos about your interests, and summarize them into updates for your feed," the company explains in a YouTube  video.
TechCrunch also reports that the 25 Wavii employess will be moving down to Google's Bay Area offices. Reportedly, Apple was also competing to acquire Wavii.