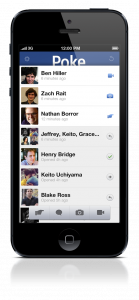 Facebook has introduced out free voice calling for iPhone users within Facebook Messenger app for users in the US, earlier they tested after testing it for a short time in Canada.
Free VOIP calling is already popular with apps like Viber, it is pretty big news when it lands on a Facebook app. Of course, the benefits of using Facebook Messenger to make voice calls are that it's free with Wi-Fi and can be used anytime an internet connection is present.
Facebook has had a partnership with Skype for video calling inside Facebook's website since 2011, but Messenger still notably lacks video calling. Facebook offered no more details or information about U.K. release.