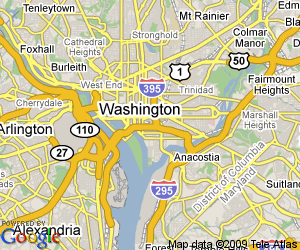 Google added a fully featured GPS satellite navigation service to its Google Maps application for mobile phones running its Android operating system 1.6 and higher, including the Nexus One.
Google Maps Navigation which is an internet-connected GPS navigation system with voice guidance which was until now available only in the United States on Android phones.
Speaking at the launch Steve Lee, Google's Group Product Manager for Mobile Maps, said that mobile map use is growing with the spread of smartphones and cheaper data contracts. He said that 50 million people now use Google Maps on their mobile phones every day. Google's new service, like many of the company's products, is based in "the cloud". No maps are installed on a user's device; instead, the Android phone accesses Google's vast banks of online data, enabling updates such as traffic information to be delivered in real time.